Polo in Barbados
Barbados
Don't dash off right after final matches, the after-parties are also happening
Never been to a polo match before? Well, Barbados is a fantastic place to start with an exciting 2013 season running from mid-January to May 19.

Barbados has several world-class venues with excellent hospitality facilities namely: Apes Hill Club in St. James; Holders in St. James; and Lion Castle in St. Thomas.

Not a game for the faint hearted, polo is truly an enthralling spectator sport.
First time spectators at a polo match are often amazed by the speed and power of the horses, as well as the courage and skill of the players.
You will be made very welcome at these occasions - enjoy an afternoon sipping tea, or perhaps your wine of choice whilst you socialize with the bubbly locals who attend religiously every year supporting their favorite teams. Sometimes these quirky & energetic locals  even provide unique and humorous entertainment such as a competition for the best Madonna impersonation complete with back-up dancers (men in tutus - a hoot!). Don't dash off right after final matches, the after-parties are also happening with merriment and dancing well into the night to cap off a complete day of fun.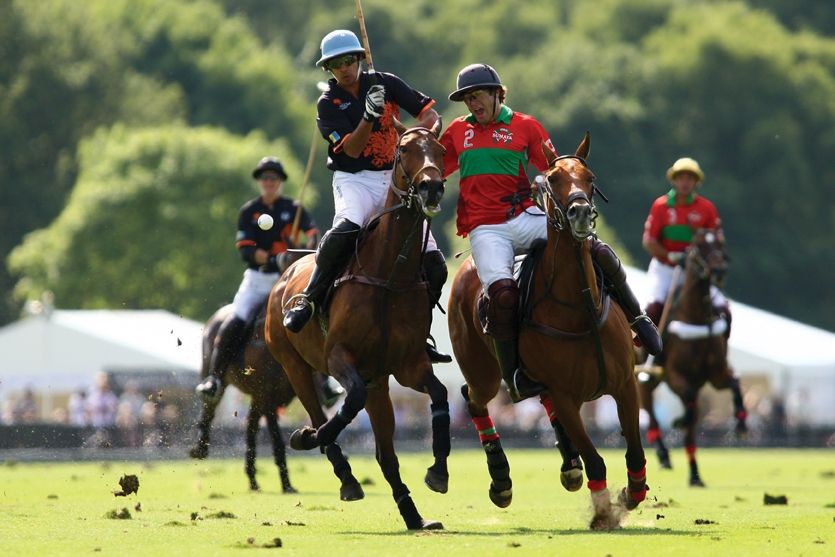 Several perennial and popular visiting teams will be gracing the island again this year notably including The Villages from the USA; to be followed in February by the the Chesire Club from England and later on in April by teams from India and Brazil. The Ladies Tour, highly popular and better known by its title "Battle of the Sexes", will take place in mid-March.

First matches start around 3-3:30pm weather permitting.
Entry fee is $10 USD for adults, $2.50 USD for children, and under five years old are free.
For a full schedule of polo matches this season visit Apes Hill Club online: apeshillclub.com/Polo/Polo-Event-Calendar/