Barbados: the popular playground of famous stars
Editorial
Many celebs have even traced their roots back to Barbados such as Gwyneth Paltrow.
Our Top Experiences and Tours in Barbados:
If youʻre booking your trip to Barbados last minute, we have you covered. Below are some of the top tours and experiences!

It's no secret that in recent years Barbados seems to be the getaway destination of choice for celebrity guests, attracting some of the most influential and affluent individuals from all across the globe. Photos just keep popping up in the press - from football and NBA stars enjoying a day at the beach, famous Billboard singers shopping in luxury stores, to Hollywood couples sneaking away to a sumptuous private villa on the Platinum coast for a pampered, romantic retreat in paradise. Many revisit the island, especially to escape Winter. So celeb-spotting is definitely an activity.

Barbados usually is a lot like Switzerland when it comes to how locals interact with high-profile individuals- leaving them in peace...well most of the time. Of course the occassional cell snap taken with them and autograph may be requested by die-hard Bajan fans and tourists and sometimes the alerted press may make their arrival front-page news. But for the most part, we honour their privacy diplomatically.

Let's take a look at who has graced our charismatic and glamourous island over the years...

Photo credit: Sandy Lane Hotel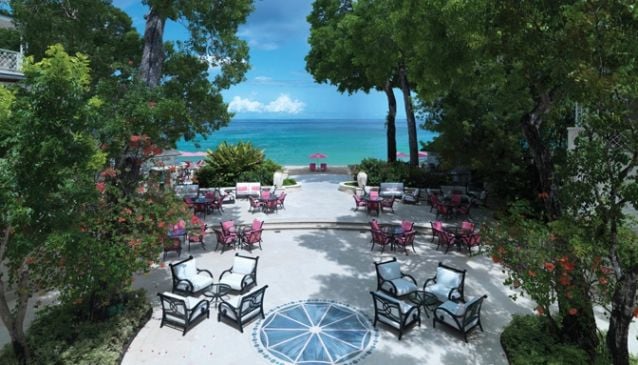 A bit of trivia you may not know is that 19 year old George Washington stayed here in Barbados for 50 days, the only place outside of America he visited. Now that's something! Some other political and Royal figures who spent time here are:
Prince Philip, Duke of Edinburgh

Prince Edward, Earl of Wessex and Countess Sophie

Prince Harry

Princess Margaret

Sir Winston Churchill

US President Bill Clinton

Former Prime Minister of England Tony Blair

Jackie Kennedy
Photo: A scene from the movie, George Washington in Barbados, shown at George Washington House.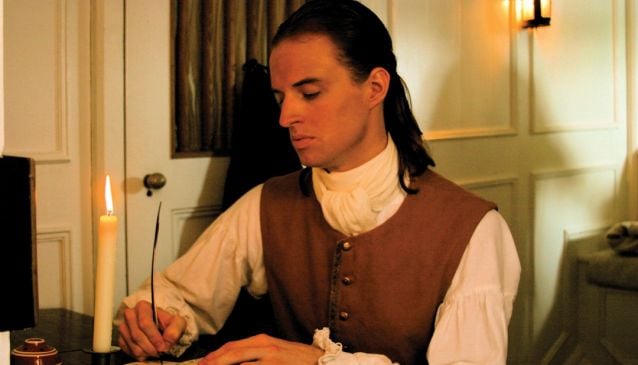 Here are some famous DJs, singers, bands and musicians who flew in to perform at annual CHUM-FM concerts, Holders Opera Season, Reggae festival or our popular local Jazz festival which used to be held, or visited to simply unwind or attend a private party.
George Harrison of the Beatles

Sir Cliff Richard

Sir Elton John

Mariah Carey

Katie Perry

Skream

Carl Cox

Shaggy

Nelly Furtado

Kelly Clarkson

Alicia Keys

Jennifer Hudson

Danni Minogue

Demi Lovato

Maroon 5

Cover Drive (Barbadian)

Simple Plan

Girls Aloud

Ne-Yo

Rihanna (Barbadian)

Livvi- Franc (Barbadian)

Shontelle (Barbadian)

Jaicko (Barbadian)

Vita Chambers (Barbadian)

Gloria Estefan

Bon Jovi

Bryan Adams

Robert Plant

Robin Thicke

Wyclef Jean

Macy Gray

Patti LaBelle

Lionel Richie

Luciano Pavarotti

John Legend

Michael Buble

Bare Naked Ladies

New Kids on the Block

Take That

Irish singer Andrea Corr

Suzie McNeil

Jann Arden

Cobra

Starships's

Gabe Saporta

reggae artist Luciano

reggae artist Buju Banton

Rupee (Barbadian)

reggae artist Busy Signal

reggae artist

Taurrus

Riley

reggae artist Biggie Irie

reggae artist Bounty

Kller

reggae artist Elephant Man
Photo credit: Suneeta Simmons "New Kids on the Block performing at Holder's House"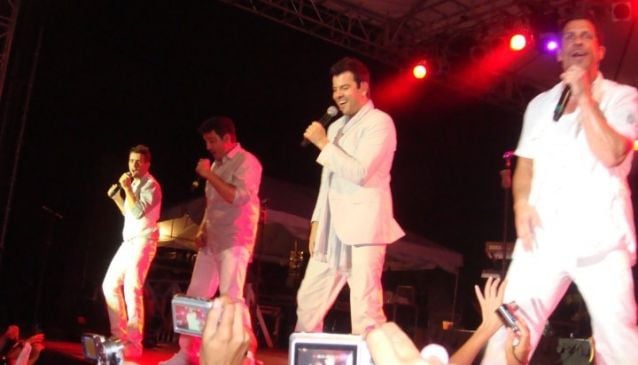 This unique island has attracted Hollywood actors and actresses, famous comedians, film directors, British TV personalities and renowned TV show hosts. Some have built opulent holiday homes and frequently visit. Many celebs have even traced their roots back to Barbados such as Gwyneth Paltrow, Cuba Gooding Jr., LL Cool J, Stacey Dash and Meagan Good. Minnie Driver was actually raised in Barbados.
There's a pretty good chance you may run into Rachel Bilson and Hayden Christensen on one of their regular getaways here. They were spotted recently this year zipping around in a mini-moke and shopping on the West Coast.
Do you recognize any of these names who have dined in our restaurants in St. James and tanned on our white sand beaches?
Clive Owen

Kevin Bacon

Penelope Cruz

Simon Cowell

Michael Caine

Michael Winner

John Cleese

Emma Forbes

Jimmy Carr

Cilla Black

Vivica Fox

Queen Latifah

Oprah

Jerry

Seinfield

Nick Cannon

Coronation Street actor Mikey North
Photo credit: www.olsen-twins-news.com "Rachel Bilson on holiday in Barbados"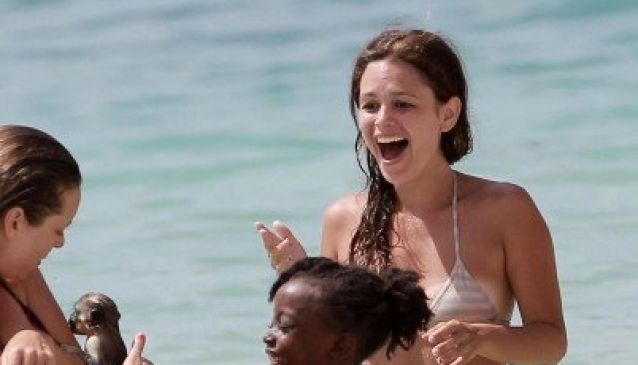 Barbados has long been renowned as a healthy destination with its invorgorating and refreshing sea breezes, peaceful coastal getaways and some of the world's finest and most luxurious Spa facilities. So its no wonder that supermodels come here to get their "beauty rest". Here are a few stunning examples:
Claudia Schiffer

Elle Macpherson

Jodie Kidd

Cindy Crawford

Tyson Beckford

Georgie Badiel (Barbadian)

Lene Hall (Barbadian)

Model, Kate Upton

Model, Kimberley Garner
Photo credit: www.likenews.org "Tyson Beckford on the beach"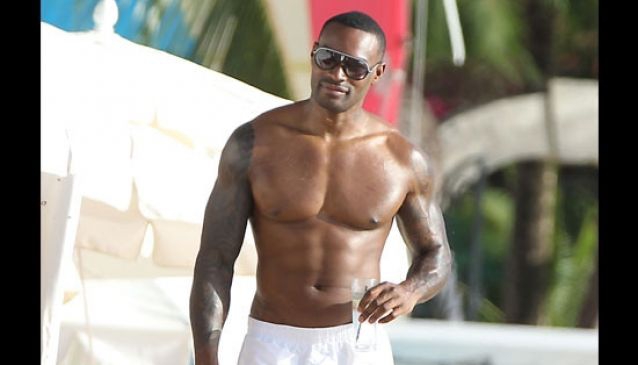 Sports enthusiasts will love to know that several exciting sporting events have included international rally car drivers, Top 10 World ranked tennis players, and all cricket teams. Barbados has attracted Premier League footballers, American footballers, NBA players and Olympic swimmers like a magnet for a healthy holiday.
Venus Williams

Serena Wiliams

Caroline Wozniacki

Gael Monfils

Victoria Azarenka

John Isner

Allen Iverson

Dominque Wilkins

Joel Anthony

Hakeem "The Dream"

Olajawon

Chris Webber

Jamie Redknapp

Andriy Shevchenko

Johnny Evans

Wanyne

Rooney

Eugene Melnyk

Alia Atkinson

Juan Martin Del Potro

Ramon Harewood
Photo credit: 'Tennis pon de rock' "Serena Williams and Caroline Wozniacki"