The Bajan Chattel House
Editorial
The Oxford Dictionary defines the French-rooted word "chattel" as "moveable possession".
The Oxford Dictionary defines the French-rooted word "chattel" as "moveable possession", and this is exactly what the traditional Barbadian chattel house is – a house that can be moved.
Old paintings suggest that the island's first chattel houses were built in the late seventeenth century, but they undoubtedly became more popular with the coming of Emancipation in 1838.
At that time the black population, though freed from slavery, were landless, and therefore had to rent small plots from the plantations on which they laboured. Laws provided the labourers the right to construct modest dwellings on these plots, but with the plantation owners having the right to evict tenants at will, these dwellings had to be "chattel", i.e., a "moveable possession".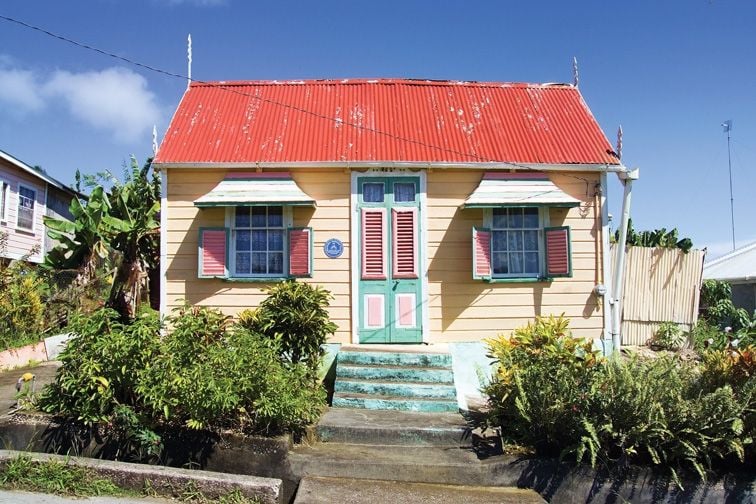 Made from wood, chattel houses are constructed using a series of panels to facilitate their easy dismantlement, transportation and reassembly. The symmetry of their design – the typical house has a door in the centre of the front panel and one window on either side of the door - borrows heavily from the Georgian style of architecture around which most plantation Great Houses were built. Symmetry was also promoted through the sheer fact that imported timber came in pre-cut lengths of 12 feet to 24 feet, and chattel houses almost exclusively conformed to these dimensions.
To further ensure the ease of moving, chattel houses are not firmly affixed to the land, but instead are erected on stand-alone foundations of coral blocks or loosely packed rubble stones. This foundation elevates the house by three or four feet and this in turn allows air to circulate beneath the house to cool it.
In addition, the traditional chattel house has a simple and unornamented "hipped" roof, which has four sides and is triangular in shape – similar to a pyramid. However, with the turn of the 20th century, the roofs became steep and gabled, with only two sides, and small louvered windows were added to enhance ventilation. Decorative wooden tracery - carved with intricate designs – often adorned the roof overhangs, and small front porches and hooded windows were also sometimes added.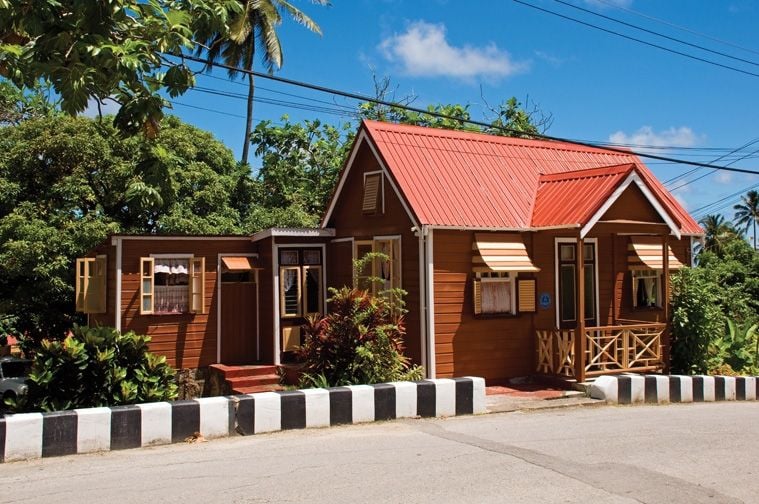 Today, as more and more Barbadians buy the land on which they build, the need to live in a chattel house is diminished. But surely the practical beauty of this uniquely Barbadian dwelling, and the charming simplicity of its design, will ensure that the chattel house remains an adored and treasured piece of the island's heritage forever.
More interesting info about Chattel Houses can be found in our A-Z of Barbados.