Swell Surfin'
Family Fun
with calm water surrounded by an offshore reef, this beautiful bay is a great place for a family...
As one of the most charismatic places in the Caribbean, Barbados does not shy away from its attributes. An island renowned for its friendly-faces, relaxed Bajan atmosphere and lively loud music, Barbados' evident charm extends to the far reaches of its vibrant beaches. With over 70 miles of white golden sands, unsurprisingly the Bajan beach culture is one of the biggest draws for visitors. And, with an action-packed menu of watersports there is plenty to keep you busy here. Whether it is volleyball, beach cricket, sailing, surfing, windsurfing, kite surfing, body surfing or paddle surfing, Barbados has some of the best beach activities around. So, here is a run-down of some different ways to test-out your sea-legs…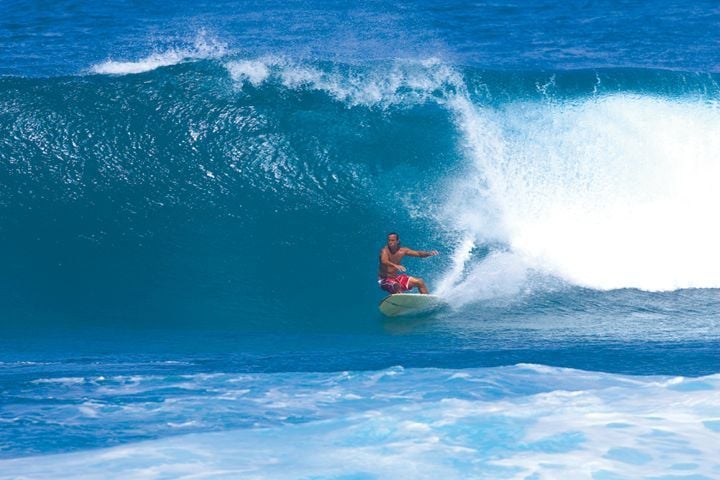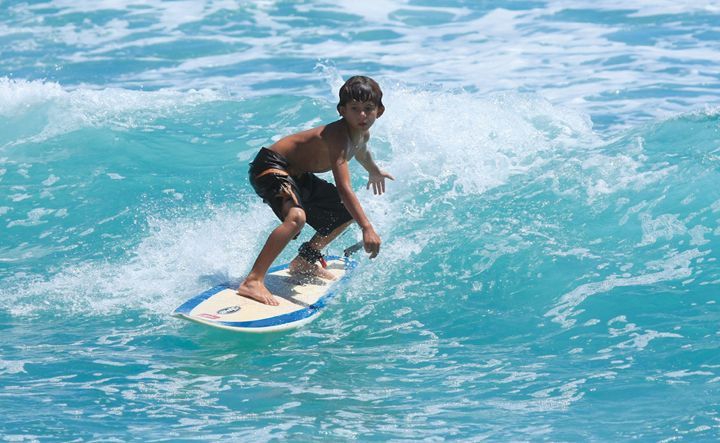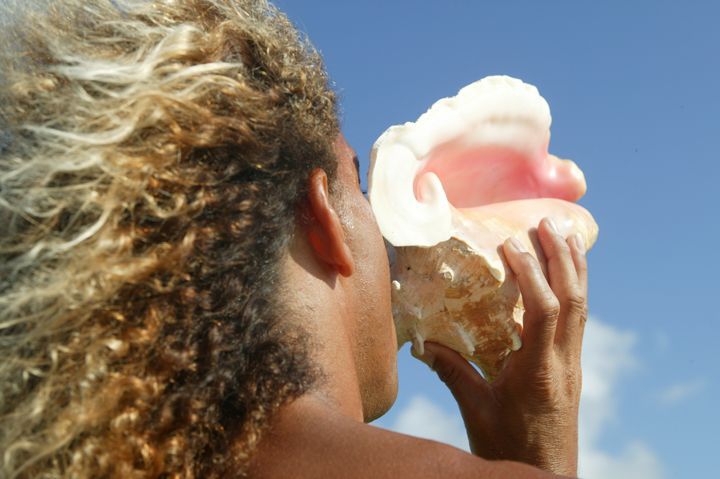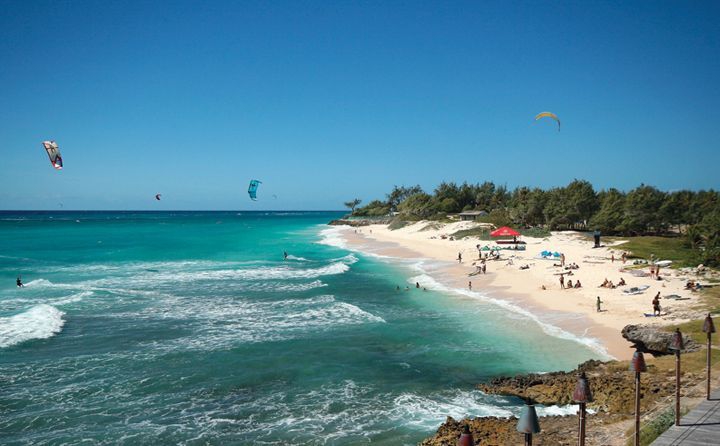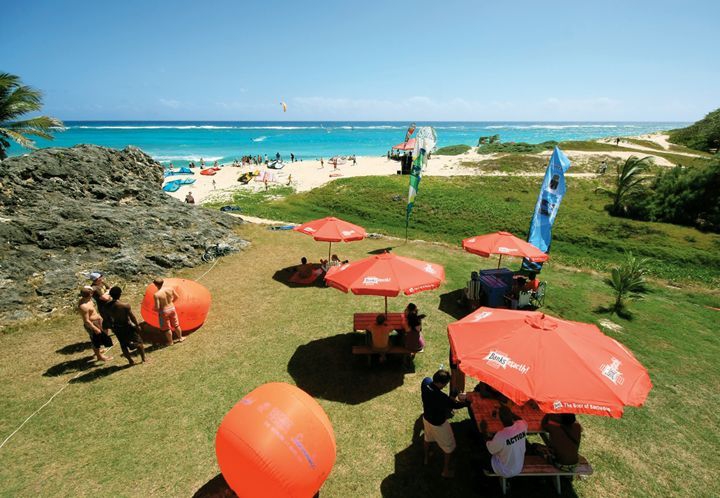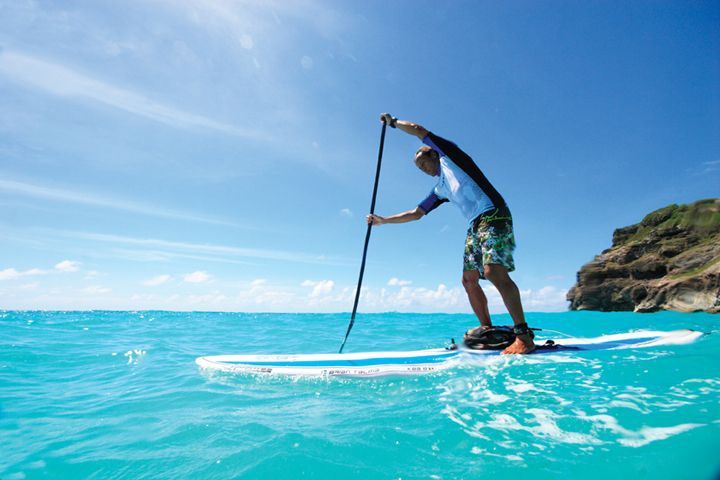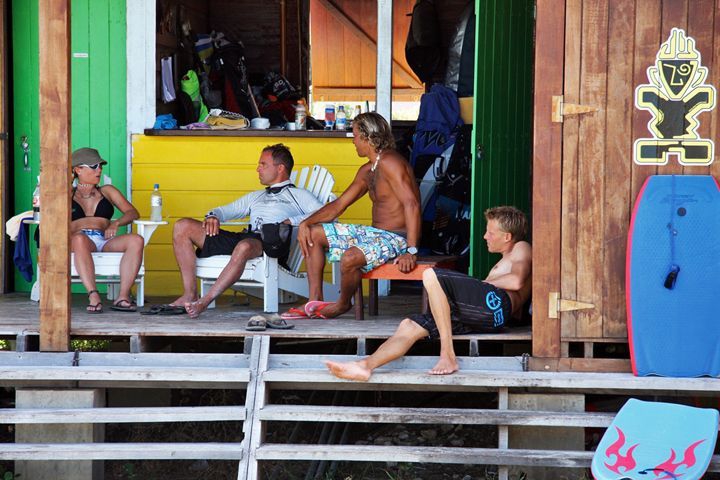 Windsurfing
To windsurf along the beautiful Bajan shoreline, head to the Silver Sands/ Silver Rock area on the south coast. Here there is a steady stream of waves and wind, making for swell surfing along the wide-open ocean. And, home to the 'deAction Barbados Waterman' event - an annual competition held in February involving windsurfing, kite-surfing and surfing - you will be right in the heart of all the watersports action. After a day at sea, relax in the deAction shop at Silver Rock where you can stock up on your surfing equipment (whether wind, kite or paddle) and grab a bite to eat.
Sandy Beach, also known as Carib Beach, is another perfect place for windsurfers to set sail from. As a shallow lagoon with calm water surrounded by an offshore reef, this beautiful bay is a great place for a family day outing. And, with the local Carib Beach Bar serving food and drinks all day and evening, the lively Bajan beach atmosphere lasts all night.
Best times for this Bajan activity are between November and July, when the wind conditions remain consistent, blowing between 15 to 35 knots.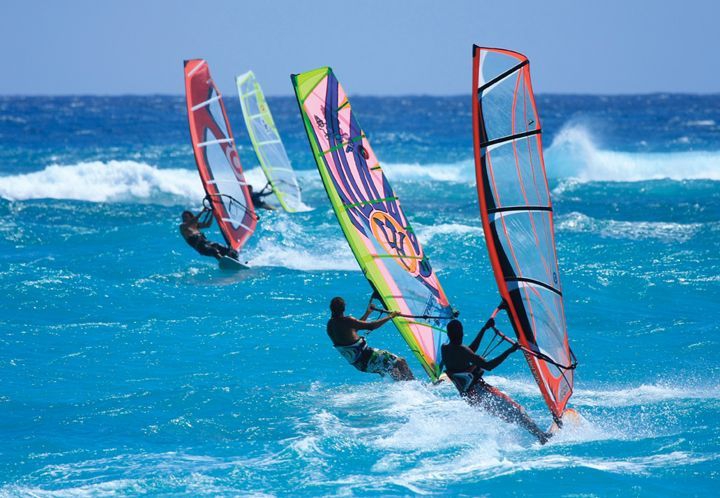 Paddle Surfing & Kite Surfing
While windsurfing is a well-established watersport in Barbados, the latest beach craze taking the Caribbean by storm is stand-up paddle surfing and kite-surfing. Paddle surfing entails standing on a large longboard and using a canoe paddle to propel past, while kite-surfing is an exhilarating sport that integrates surfing, windsurfing and wakeboarding into an action-packed water activity of its own.  As one of the fastest growing crossover sports, Barbados provides excellent conditions for these beach bonanza activities. And, with little need for high wind or waves, the window to enjoy both stays open all year round.
The best places to try-out these aquatic activities are at Long Beach, the longest and often deserted beach on the South Coast, and Casuarina Beach, a particularly perfect spot for kite-surfing.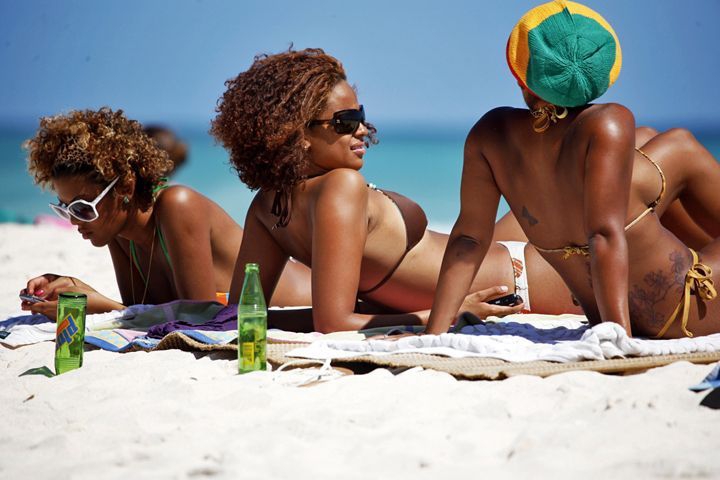 Surfing, Bodysurfing & Boogie-Boarding
The best place for avid surfers and boogie-boarders to ride the rip curl is along the south coast between December and June. Accra Beach is great for first-timers, who can learn to stand on a surf board or balance on a boogie-board amongst a calm and relaxed atmosphere. However, more advanced surfers frequent Bathsheba on the east coast, where the waves are best and most consistent especially between August and November. Two of Barbados' most popular surfing spots can be found here: 'Soup Bowl' and 'Parlour'. If you start to feel a little jelly-legged after all this activity, The Round House Restaurant and Bar overlooking the Bathsheba coastline is at hand for food, refreshments and respite.
Travelling in a southerly direction, along the east coast from Ragged Point to Crane Beach, there are several other vibrant beaches to be found that are great for bodysurfing and boogie-boarding.
Normally, the water on the west coast is renowned for being crystal clear and flat, (ideal for snorkeling and swimming); however when the swell hits, this coast is transformed into a surfer's paradise littered with gorgeous glassy waves.
If you want to get involved when you're out in Barbados Brian Talma, operates deAction Beach Shop at Silver Rock beach where you can rent windsurfing, kitesurfing and paddle surfing equipment, as well as surfboards and boogie boards. The shop carries a wide range of well-known brand name gear and you can also grab a bite to eat and drink.
Based on an article by Barbadian Brian "DeActionMan" Talma, world-ranked windsurfer
Photographer, Chris Welch for Brian "deAction Man" Talma