Creating the Turtle Tracks Family
Arts & Culture Editorial
Our Top Experiences and Tours in Barbados:
If youʻre booking your trip to Barbados last minute, we have you covered. Below are some of the top tours and experiences!

In the conservation of endangered turtles, monitoring the adults and juveniles that feed around the island, the females that nest on our beaches, and their hatchlings. During nesting and hatching season, their hotline rings often with concerned turtle lovers reporting nest sightings or requesting help, as they try to gather up some 150 hatchlings scampering through a hotel reception! Over the years, our family has seen numerous hawksbills lay their eggs and watched nests of sandy hatchlings emerge from below the beach. Many visitors

too

are lucky enough to witness both phenomena.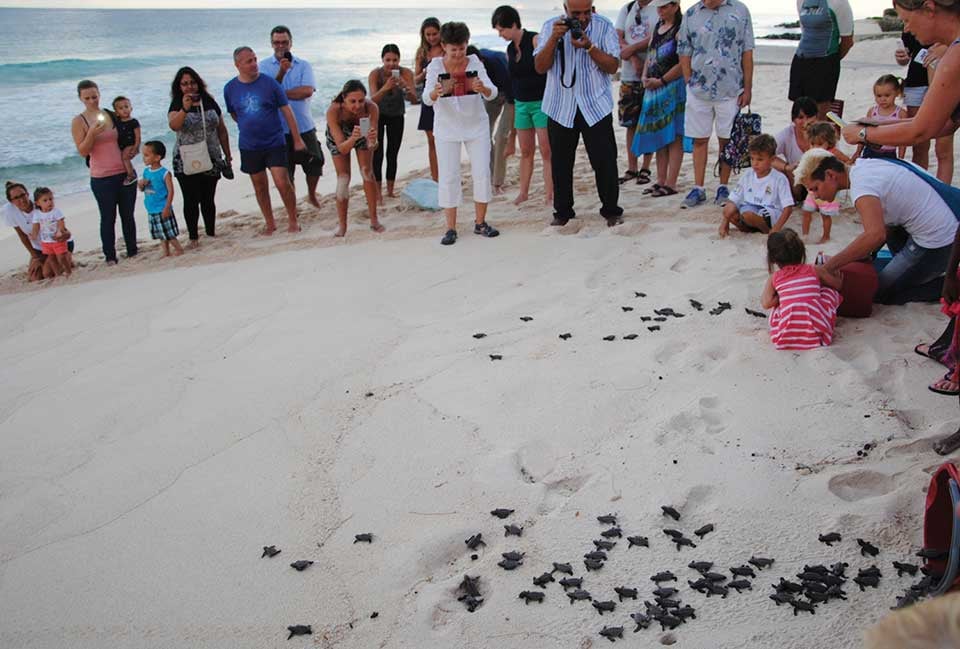 My husband and I run Best of Barbados Gift Shops, our family business, with five locations on the island, selling my turtle art and turtle giftware designs. Our staff interacts with many visitors who have either swum with turtles or seen them nest or hatch, but we realised that not many have seen turtles themselves. So one evening we took a small group with their children to see a BSTP hatchlings release
. We
excitedly gathered at dusk to see the bucket of 100 wriggling baby turtles tipped onto the beach and quickly make their way to the sea. They had emerged too early in the day, and this was the safest time to set out on their big adventure. As we watched them negotiate the breaking waves, we were filled with a sense of wonder. How many would make it back as adults? I went home thinking, "We should be selling a children's book on turtles!" It was to be the start of my first book, Turtle Tracks.

That was in the summer of 2012 and within a few months I had a great little book designed - the story of a hawksbill turtle coming up on the beach to nest and about her hatchlings when they emerged. My plan was to write a scientifically correct series, available to visitors and locals. What facts I couldn't fit in the story, I put in the back of each book under 'Discussion Facts'. We called the series 'True Tales', better known as the 'Turtle Tracks Family'.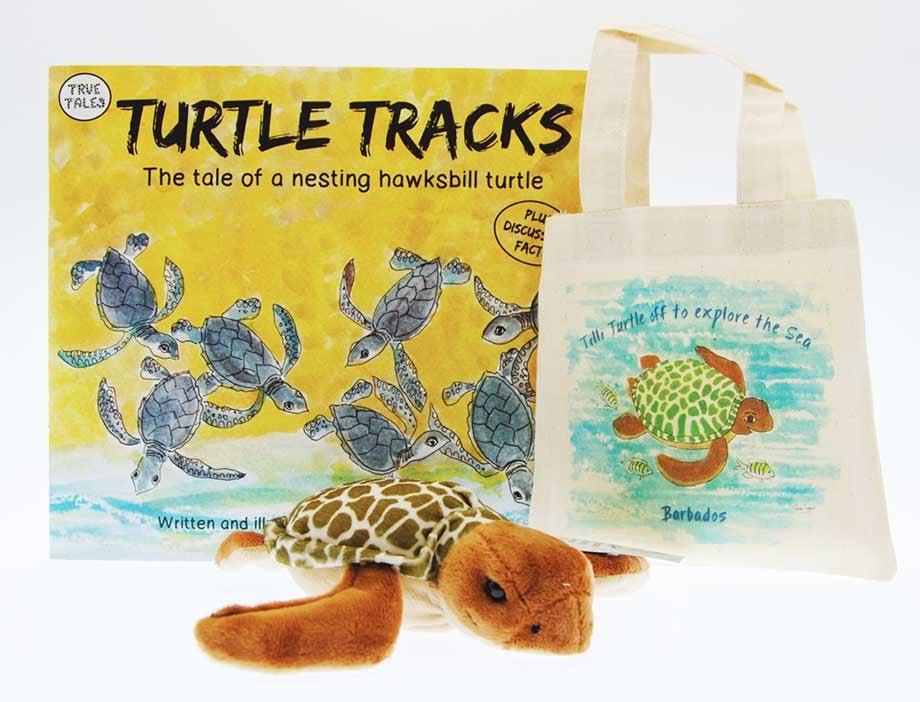 As the book took shape, I was asked numerous questions. What was the name of the mummy turtle? Was she going to be a toy? Would the hatchlings have names and toys too? This was all new territory! 'Tilli' became the star of Turtle Tracks, printed to my delight in Barbados in early 2013. Six hatchlings followed with their own personalities and colours – Buzz, Zoom, Nibbles, Star, Moonlight and Bump, leading to a second book, Happy Hatchlings, telling of their adventures as they emerged from their sandy nest and reached the sea for the very first time.

Researching, writing and illustrating the books and creating the toys has been an incredible journey, but most special has been seeing them in the hands of the children for whom they were created. Knowing too that each family that reads one of my books at bedtime learns more about our environment, passing on the message that we must care for the world around us. Inspired, I've added a new book and toys each year. In 2015, I wrote Calypso Conch, about a queen conch and her friend Blink, a peacock flounder. This year we've launched Dolphin Discovery, comparing dolphin mammals and dolphinfish, based around the story of Dart, a baby dolphin.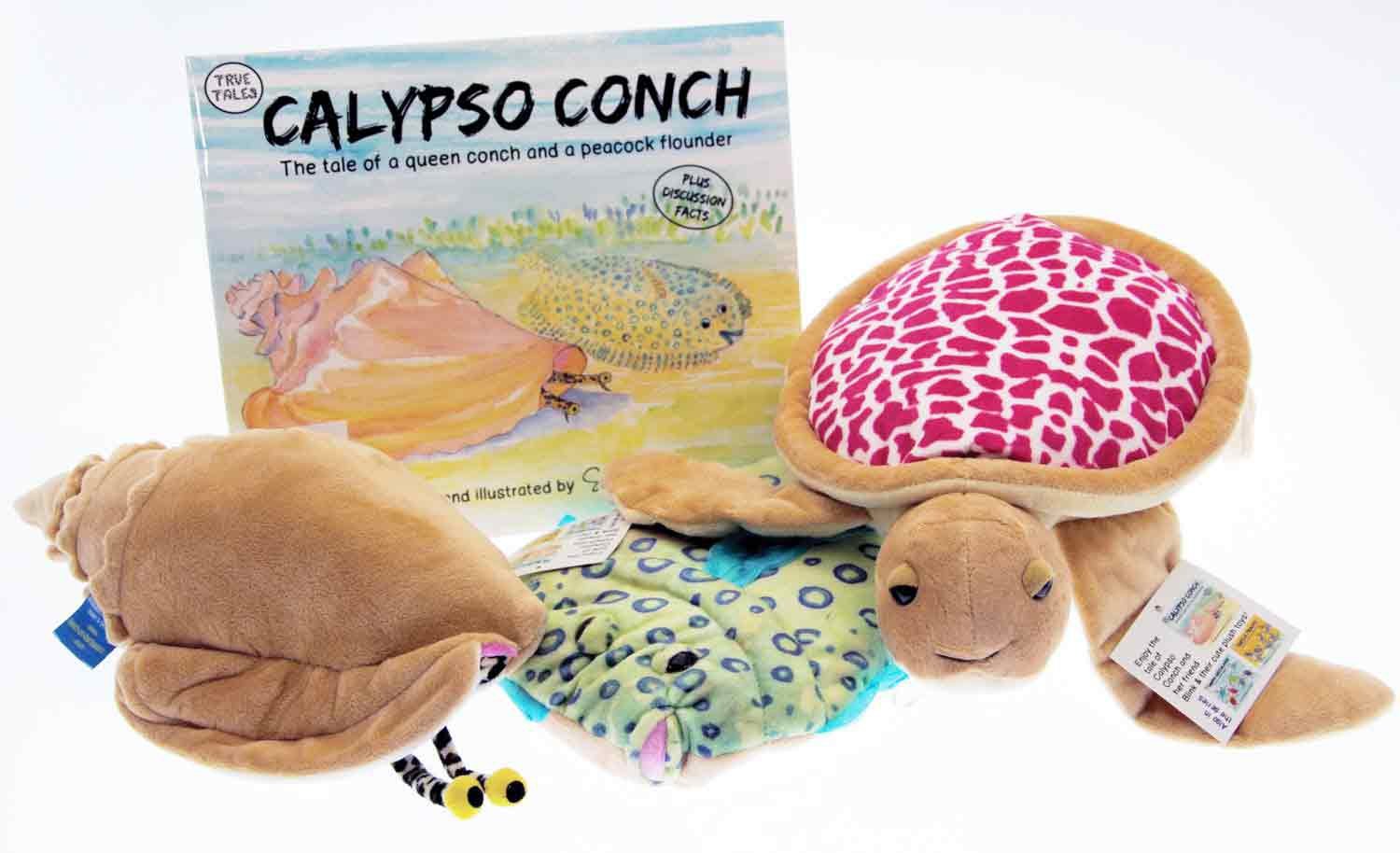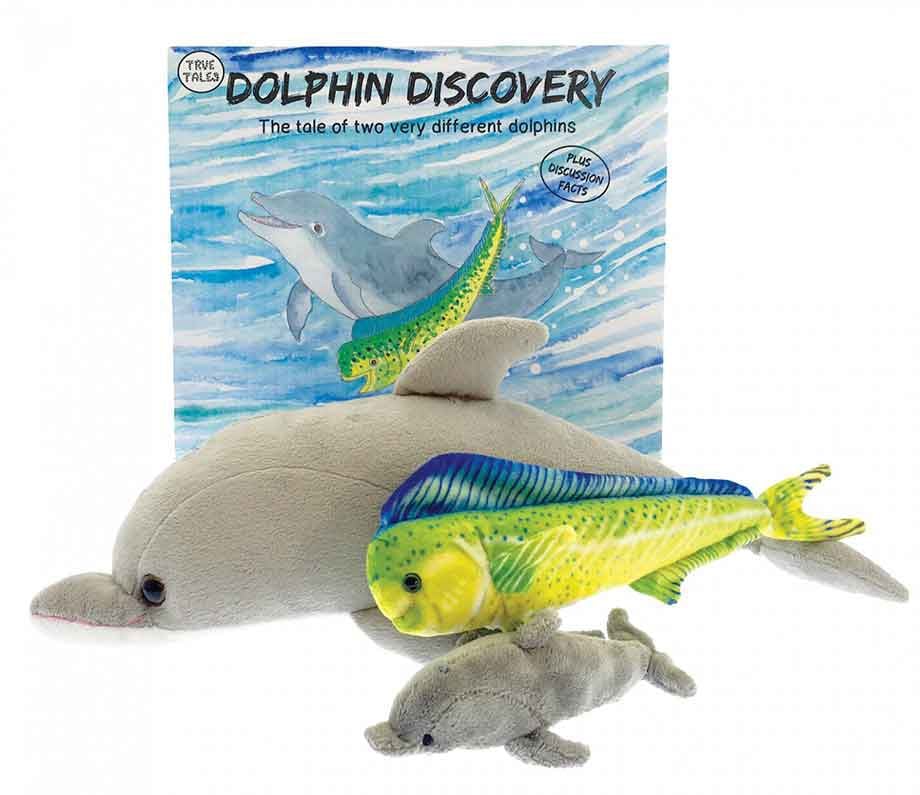 The line has expanded to include soft blankies, pillowcases, photo frames and dinnerware, all of which kids love. What animals will feature next? I'm not yet certain, but I've no end of subjects from which to choose. One thing you can be sure of is that there will be a new book each year and children can continue to collect this unique series, having fun while they learn.