Naru Restaurant & Lounge - Barbados
Frequent live entertainment while you dine. Brass Soul on a Friday night is not to be missed!
Naru Restaurant & Lounge is Best For
Directions to Naru Restaurant & Lounge
NARU Restaurant and Lounge offers an unforgettable dining adventure.
Contemporary waterfront setting on the South Coast boardwalk sets the tone for the real star of the Naru experience….the food!

A creative blend of Caribbean cuisine, Asian techniques, creative Sushi and traditional Japanese style dishes is what we are known for, from the Crispy tempura of shrimp and vegetables to the very popular Macadamia crusted catch of the day, build your own noodle bowls and let's not forget our signature in-house made mini cinnamon-dusted doughnuts are not to be missed. If you are a sushi lover we sure have you covered with freshly made to order Maki rolls from our extensive rock star menu lineup.
Naru also has a full Vegan/Vegetarian Menu.
We cater to anyone who is looking to have an unforgettable dinning adventure with friendly service to match spearheaded by husband and wife team Chef Barry Taylor and wife, Lisa.

In a word….it is unique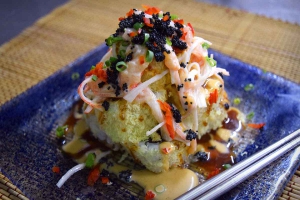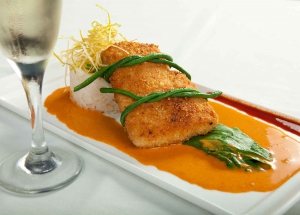 For Reservations: (246)-228-NARU(6278) OR 271-2191
Website: NARUBARBADOS.COM
Opening Hours: 5PM MONDAY-SATURDAY

** TAKE OUT AVAILABLE**