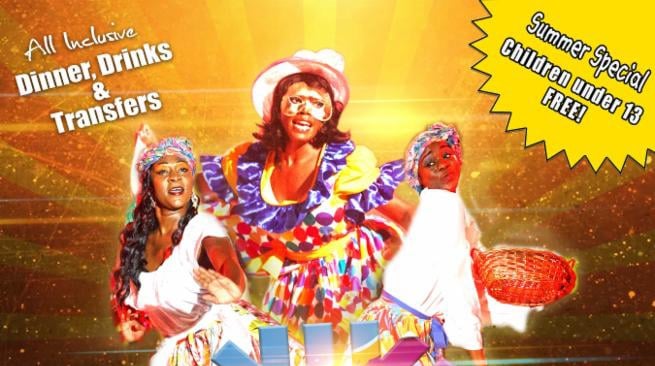 Event Details
An enjoyable night featuring the best of all things Bajan.

The night begins with: THE BAJAN VILLAGE
Starting at 7pm is the Bajan Village where you can enjoy sumptuous traditional foods and drinks, whilst exploring the craft market, playing dominoes or just liming.

The night continues with: CELEBRATIONS OF RHYTHM (the show)
At 8pm Celebrations of Rhythm is the story of creativity, ingenuity and the everlasting spirit of the drum! Taking you from the arrivals of the English and Africans straight through to the colour of Grand Kadooment. This is presented to you through song and dance and the exciting, spellbinding story of our music... Come and watch the rhythm evolve right before your eyes.

The night ends with the Grand Finale... THE STREET PARTY!
Taking place directly after the show (about 9pm), this continuation let's you celebrate the rhythm first hand. A local DJ kicks the party into high gear. Join our carnival revellers and Moko Jumbies for your chance to party in full Bajan style.

For rates and bookings Tel: (246) 826-4001, 426-9190 or Email: info@dlsmithproductions.com

Special rates for locals.