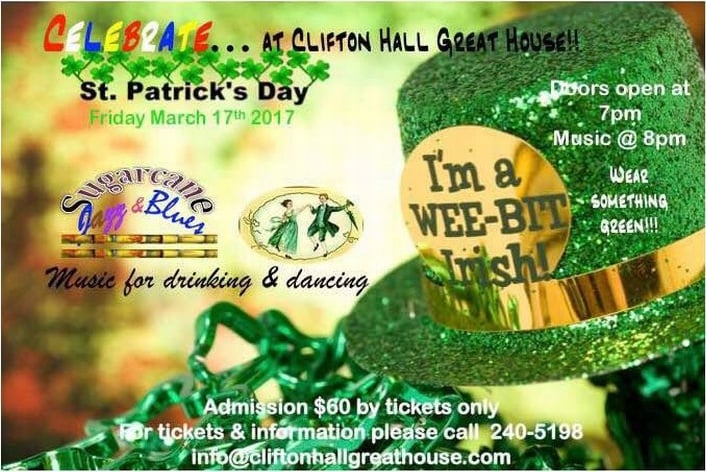 Event Details
Clifton Hall Great House presents a special St. Patrick's Day edition of Sugarcane Jazz and Blues.

Music for dancing and drinking.
Wear something green!
Call 246-240-5198 or email info@cliftonhallgreathouse.com for tickets and information.
Doors open 7pm, Music starts at 8pm.
Admission: BB$60.00 by ticket only.
Cash bar.

Clifton Hall Great House is one of Barbados' oldest, largest and grandest great houses. Its fascinating history as a plantation begins in 1656 with Ferdinand Paleologus, a direct descendant of Constantine, the last Byzantine (Greek) Emperor who is buried at St. John's church.