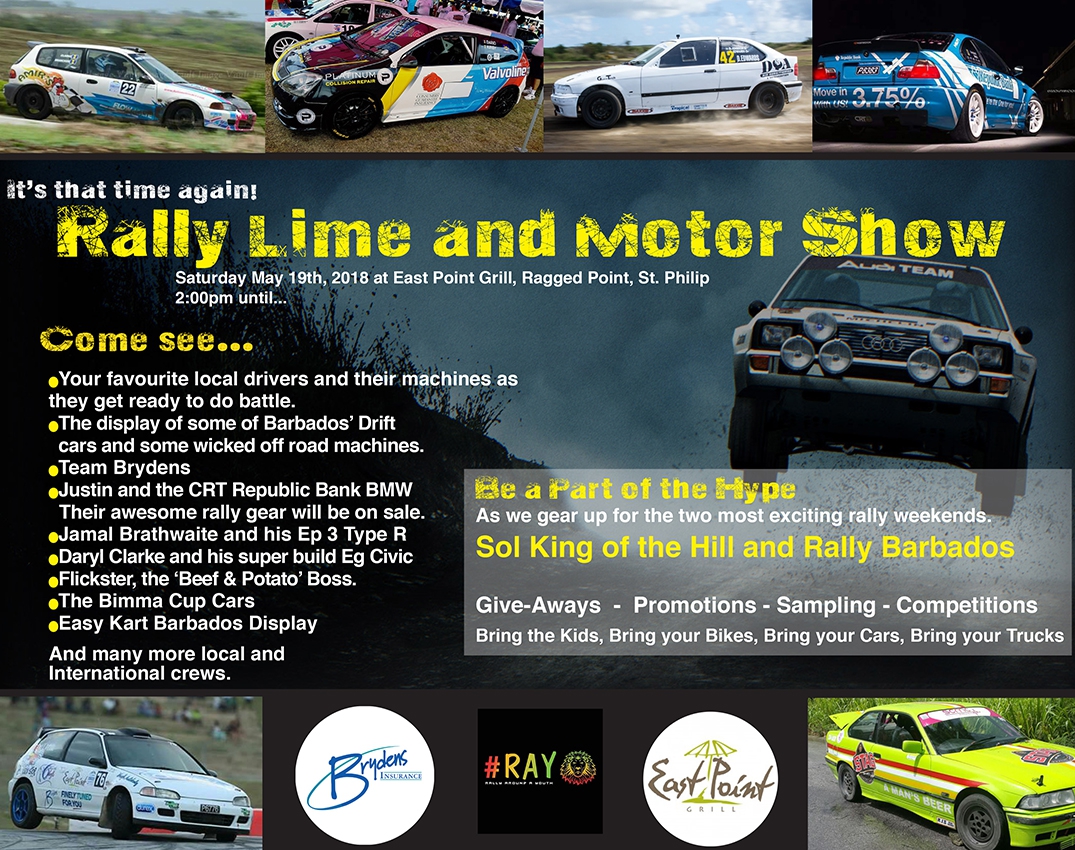 Event Details
You are invited to a Rally Lime and Motor Show at East Point Grill.

Be part of the hype as Barbados gears up for two of the most exciting rally weekends in Barbados - Sol King of the Hill and Rally Barbados.
Meet the drivers and see their vehicles:
- Your favourite local drivers and their machines as they get ready to do battle.
- The display of some of Barbados' Drift cars and some wicked off road machines.
- Team Brydens
- Justin and the CRT Republic Bank BMW - Their awesome rally gear will be on sale.
- Jamal Brathwaite and his Ep 3 Type R
- Daryl Clarke and his super build Eg Civic
- Flickster, the 'Beef & Potato' Boss.
- The Bimma Cup Cars
- Easy Kart Barbados Display
... and many more local and International crews.

There will be Give-Aways, Promotions, Sampling and Competitions

Bring the Kids, Bring your Bikes, Bring your Cars, Bring your Trucks!