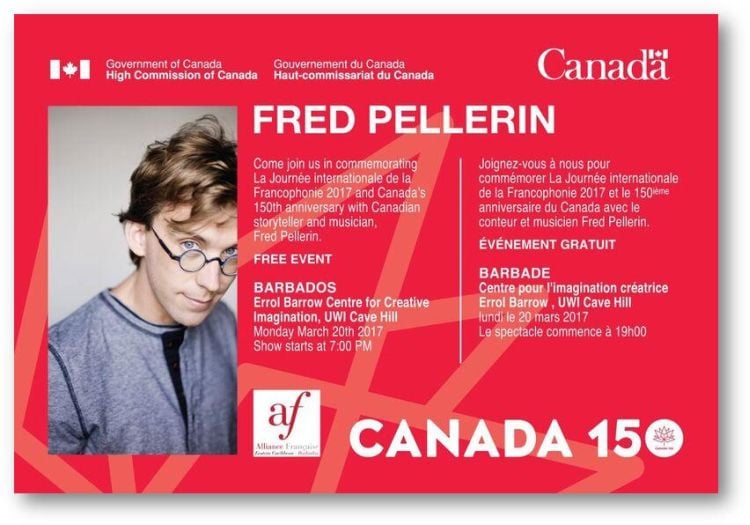 Event Details
The High Commission of Canada in partnership with the Alliance Française de Bridgetown is inviting you to a free concert on Monday 20th March, 2017 at the Errol Barrow Centre for Creative Imagination, UWI, Cave Hill, St. Michael.

For this special occasion we have the honour to present in Barbados for the very first time the story-teller and musician from Québec, Canada, Fred Pellerin who will perform a show entirely in French.

Show starts at 7pm, doors open at 6.30pm.
Admission is FREE.